About John
JOHN LORETAN'S early fascination on the trombone centered primarily on jazz.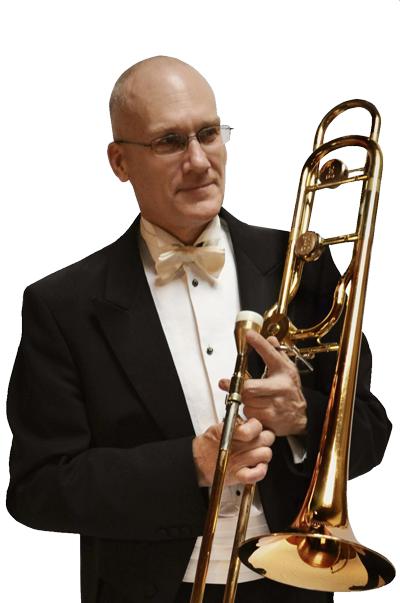 With the encounter of Montreal's master trombone teacher Albert Devito his trombone passion was sparked towards the approach of the classical repertoire. This opened the door to various prizes and scholarships which in turn relocated his interest to the exposure of Toronto's multi musical diversity. This was the convincing turning point that unlocked his professional working realm with the Toronto Symphony Orchestra and solo performances with CBC radio and TV. The glorious sounds resonated across the Atlantic Ocean to station the major part of his musical endeavors in Zurich, Switzerland. It was here in the Zurich Symphony Orchestra, Opera & Chamber Orchestra that his central focus laid. Solo performances with SRF Radio & TV, teaching & master classes naturally also took part of this culturally appreciated scene.
Following his sabbatical period John has pursued selected solo & ensemble performances as well as clinical teachings in the diplomatic circles in and outside of Canada.
Curriculum vitae
Name: John Loretan
Nationality: Canadian / Swiss
Languages: English, French, German, Swiss German
2016-22
Diverse Solo performances
Capriccio Baroque Orchestra
Winterthur Musikkollegium Orchestra
Lakeside Jazz Orchestra
Music School Winterthur
Music School Andelfingen
Music School Dietikon
Schuleinheit Rychenberg
2004-15
Solo performances in the diplomatic realm
Orchestre Symphonique de Gatineau
Private lessons, brass clinics & masterclasses
Solo experience:
1988-03
Zurich Symphony Orchestra
Zurich Chamber Orchestra
La Chapelle Ancienne
Reto Parolaro Orchestra
Carmina String Quartet
GNOM: Modern Music
Chamber Orchestra Waedenswil
Orchestra experience:
1988-03
Zurich Symphony Orchestra
Zurich Chamber Orchestra
Zurich Opera House
Conductors:
1988-03
Carrasco, Chailly, Christie, Cleobury,
Domingo, Dutoit, Fischer, Fedoseyev, Fruhbeck de
Burgos, Griffith, Haitink, Harnoncourt, Jordan,
Kisscosky, Nott, Plasson, Pletnev,
Roschdestwensky, Santi, Swallisch, Solti,
Viotti, Von Dohnanyi, Weikert,
Welser-Möst, Wright, Zeitouni, Zinmann
Tours: 1988-03 Austria, Denmark, England, France,
Germany, Holland, Italy, Japan, Poland,
Switzerland, Singapore
Teaching experience:
1996-03
College Hohe Promenade Zurich
College Oerlikon Zurich
College Küsnacht Zurich
College Stadelhofen Zurich